In the Beginning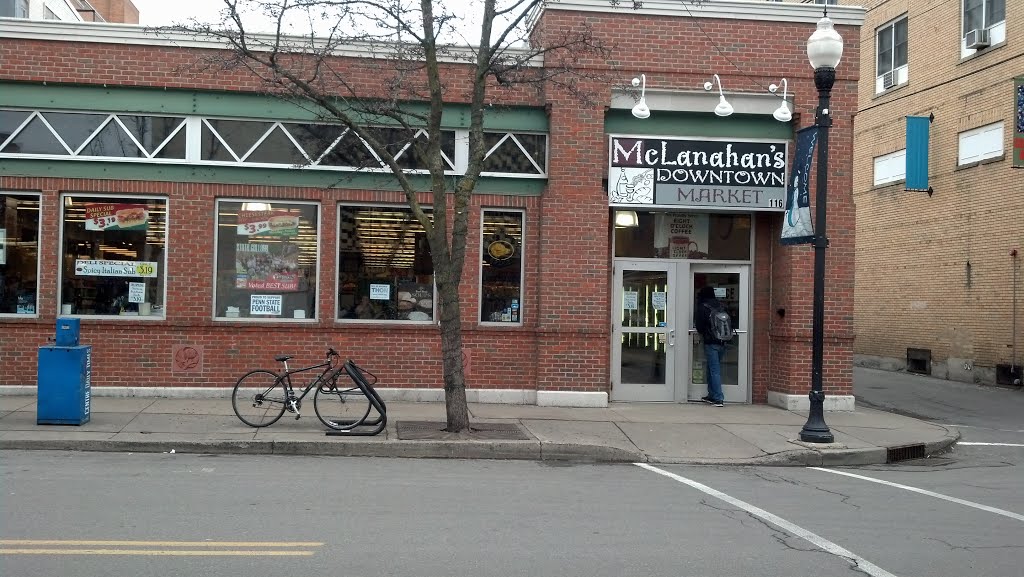 In the late 1990's and early 2000's, students, downtown residents and community members asked for a grocery store downtown. The Agostinelli family responded by opening McLanahan's Downtown Market at 116 South Allen Street in early 2002. It was the first time in decades that a full service grocery and deli had operated in downtown State College. McLanahan's Downtown Market offers Groceries, Fresh Meats, a full service Deli, Locally Produced Foods, School Supplies, and Health & Beauty items. In addition to the full service grocery store and deli, McLanahan's began offering a catering option in late 2002. Since the doors opened, the Agostinelli Family and the management staff has kept an open ear to the needs of the community and adjusted the product assortments to include a wide variety of all natural, organic, locally grown and locally produced healthy options.
What's Inside
One step inside the front doors and it's clear that freshness matters—visitors are are greeted by a large, ever-changing variety of fresh fruits and vegetables. In addition to the staples of bread, eggs and milk, visitors can also find a growing line of Vegan, Organic and Gluten & GMO Free products. The Deli has a daily Hot Bar located that offers a large variety of fresh, hot foods to enjoy. But it's not just about food—McLanahan's Downtown Market offers accessories for the latest mobile devices, school supplies, hardware and sundries for apartment living. McLanahan's is a proud supporter of fellow local businesses as well as the State College community, students and the University.
More Recently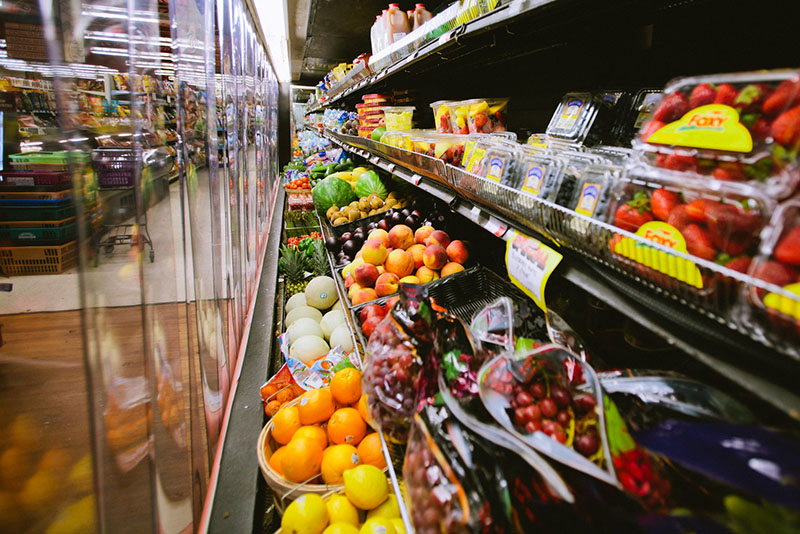 In the summer of 2014, the Agostinelli's revamped the Downtown Market, adding the Market Café and Juice Bar. The Café features Italian Segafredo Espresso and Coffee, Raw Juices, Smoothies and Frappes made to order. Locally grown organic vegetables, when available, are used to make some of the crowd pleasers like Super Green, Tropical, Wake-Up Call and Hangover Helper. Customers can also find fresh baked goods, including selections from local bakeries, in the Market Café. Enjoy a freshly crafted beverage and snack or lunch in the dining area adjacent to the Café.
McLanahan's Downtown Market is open 7 days a week from 7:00am-10:00pm, excluding major holidays.
For quick and easy service, McLanahan's Downtown Market accepts cash, all major debit and credit cards, LionCash, and McLanahan's Gift Cards. For any questions, feel free to call the store at 814-861-3530.